Robin Poor Bear's Struggle Shines A Light On Issues In Native Communities
by MARK ROGERS Nov 28,12:14
Like Slant on Facebook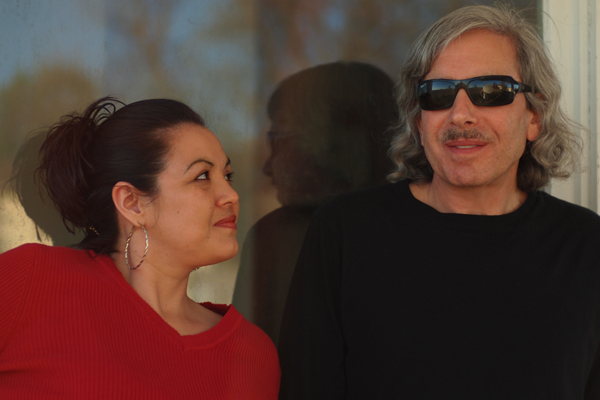 I come from a tribe from Long Island, NY. I was taught that when someone passes away, or walks on
as it's said in Indian Country, that we don't speak that person's name. If we have tospeak about that
person, we should be positive and refrain fromsaying their name too often because the traditional
belief is that we call them back to this world when we use their names. We let go this way, so we
can walk on in our world and they in Theirs.
I have to break this taboo for good reason to pay tribute to Robin Poor Bear. She was the subject of
the PBS documentary Kind Hearted Woman, one of the most compelling documentaries on modern
Native American life to date. It profiled a segment of the life of a woman from Spirit Lake
Reservation, while she fought for her children's custody and also dealt with very personal issues of
sexual abuse and addiction. This was not the usual Native documentary full of flute music and
images of poverty. This was a raw look at some very real and modern problems faced by Native
women today. That fact alone made it a stand out film for me.
The real reason that the film stuck with me is because the title reflected the person that I saw in that
film so well. I never saw a victim in the woman that the film profiled, because despite of everything
that she experienced, she displayed a remarkable sense of grace, compassion, contrition, and a
capacity for forgiveness that many of us could never muster. The film is a real victory story and
alone would be legacy enough, but Robin dedicated the rest of her life to helping others who shared
her experiences.
The word "warrior" gets· tossed around a lOt, in Indian Country. I, and many others, usually apply it
to Native people who actively work to make a better world through service to the community, Native
and non-Native. I think Robin Poor Bear was an exemplary warrior. She was able to pull herself out
of despair and become the mother, student, and ultimately the person that she wanted to be. In
further testament to the character and compassion of this remarkable woman, she then chose to
use the strength that she found in herself to help others. She is worthy of the title "warrior" and
much more.
I am grateful that she was brave enough to tell her story-fto the world. She was a very beautiful
woman in appearance, but to me, like the film makers who profiled her, the beauty that I saw
was her heart. In the film, she seemed to display this capacity for love that defied her experiences.
It astounded me that someone who could have gone through those hard experiences could emerge
with any compassion at all. Yet, Robin had more than enough to share. Her family and tribe should
be very proud of her legacy to the world.
If the rest of us are to honor the passing of this warrior, we need to honor her fight. Sovereignty
can't come at the cost of the safety and health of Native women and children. Tribal governments
and law enforcement agencies must make every effort to turn the escalating trends of sexual abuse
and domestic violence on the reservations around. Native women should educate themselves and
their children and should push their governments to make sure they have the resources to do so in
place in their communities. Us Native men should do the same and take an active part in making
Native communities safer. Organize a group of guys to walk with women and children at night.
Start a warrior's society and provide security so that women and children have a safe place to stay if
they have to get away from a bad situation at home. Off rez Natives should pay attention to the
external factors that effect the reservation communities and, if they vote, use that right to support
legislation that works for and with Native communities. U.S. law enforcement agencies need to start
taking the stories of human trafficking that are targeting Native youth seriously. The work camps that
have sprung up near reservations that provide labor for the energy industry are also responsible
for providing a market for drugs and prostitution. There are many reports of workers using drugs to
entice Native youth into sex acts, as well as at least one report of an alleged kidnapping. Yet, this
gets little attention in the mainstream press anct local authorities seem hesitant to investigate,
much less prosecute.
Robin Poor Bear showed us a real problem in our world and did something about it. If we are to
show her honor in any way and respect her bravery, we must do what we can to make this a safer
world for Native women and children.